Home

Here is a great opportunity for Yoga at disABILITY LINK
Yoga Training Session every fourth Wednesday of each month at 10:00AM-11:00AM
Meg Scalise is a Certified Yoga Instructor
All ages and body types welcome. This is a beginners chair yoga class, with a primary focus on breathing and meditation. Great for anyone wanting to relieve stress or relax!
For more Information and to RSVP contact Travis Evans at 404-687-8890 Ext 112 or email at tevans@disabilitylink.org
MISSION STATEMENT
"disABILITY LINK is an organization led by and for people with disabilities and promotes choice and full participation in community life."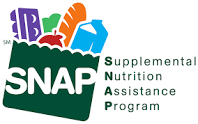 disABILITY LINK is now an application site for SNAP (food stamps). If you would like to learn more about SNAP, to be screened for eligibility, or to apply for food stamp benefits. Please contact us or visit our office.
Make a Donation to disABILITY Link
---